General - October 6, 2020
The Speechtools story: apps to improve communication
Who are we and how did we start?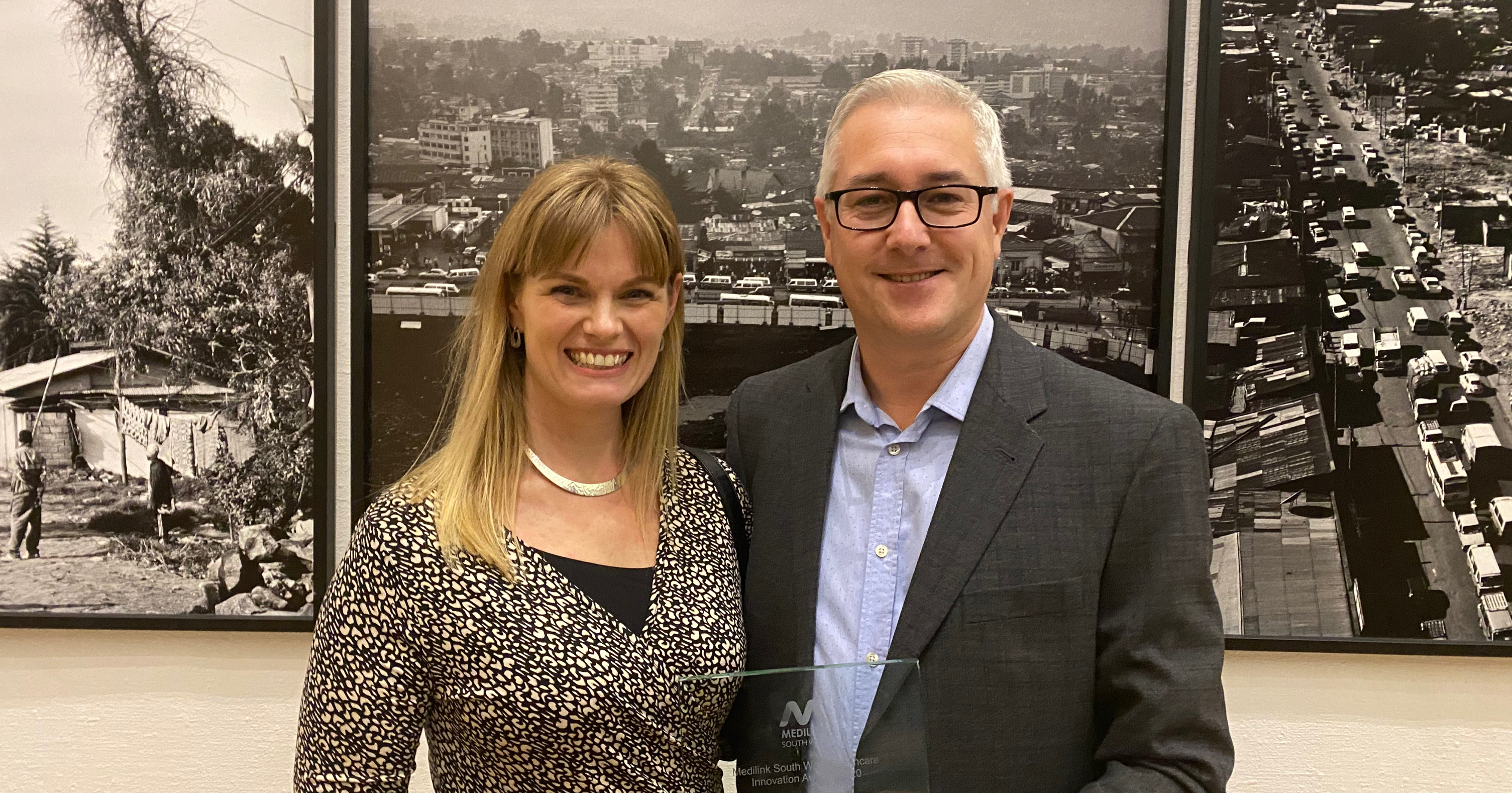 A need for a tool
As an experienced speech and language therapist, Sam has seen first-hand the difference it can make to their quality of life when people feel they can communicate confidently and clearly. And she is always looking for ways to improve outcomes for her patients. Working with adults, both in private practice and in the NHS, she focuses mainly on helping those who suffer from neurological conditions or pathological vocal difficulties.
It was while working with a gentleman with Parkinson's disease at Frenchay hospital in Bristol, that she had the idea to use delayed auditory feedback (or DAF) to help slow down his speech and make it clearer. Developed to aid people who stammer, this was not a technology that had been used in the treatment of Parkinson's before.
Sam really struggled to get hold of the equipment she needed, and in the end had to source it from a different NHS trust. Even then, once she had it, the machine was difficult to use and quite clunky. Certainly not something she could leave with a patient to help with independent practise.
A ground-breaking idea
Garry, at the time, worked as a Software designer at Hewlett Packard. Surrounded by rapidly advancing technology and the arrival of smart phones into the mainstream market, he thought it was ludicrous that Sam was having to rely on outdated tech that was often unavailable and usually unreliable.
It seemed to him that there must be a relatively simple solution, one that could change the lives of millions of people. So he went away and 24 hours later had come up with prototype DAF software that worked on a phone. It was perfect: easy to use, inexpensive and most importantly available anywhere.
The first of many
DAF Pro was just the first in a series of many app ideas that have since come to life. But it has made a difference to tens of thousands worldwide. Just right for use by those who stammer or who speak quickly as a result of a brain injury or condition, it can be carried in the pocket and used at a moment's notice.
Each app that we've developed since has been as a result of a challenge or difficulty Sam and her patients have had to overcome. From Swallow Prompt, as recommended by Parkinson's UK, to help reduce saliva for those who have a tendency to drool or dribble. To our Voice Analyst app that helps speech therapists by bringing down the cost of expensive equipment required to review vocal performance and provide evidence-based treatment.
And finally our Christella VoiceUp, the world-leading app designed to support trans women looking to feminise their voice and our 1 Minute Voice WarmUp app to aid voice strengthening practise at home.
An expert development process
The beauty of Speechtools is that each app comes about as the direct result of a specialist speech and language therapist identifying an industry problem. Each time, Sam finds a barrier that means she isn't able to do her work as effectively as she would want to, and she usually finds, after discussion with colleagues, that she's not alone in her frustrations.
Following a brainstorming session with Garry to determine whether a technological solution could be possible, Sam searches for any previous research or study papers that might be relevant. The solutions we're looking at are not normally new solutions, they have been tested and been found to work before. The difference with Speechtools is the accessibility that a smartphone app gives, allowing practitioners and patients to use the technology any time and anywhere. As well as the confidence they've been developed by a practicing speech and language therapist.
We always design the apps together to ensure they fully meet the need identified and Garry then develops and tests the solution. Once built, Sam invites friends, family, patients and colleagues to use the app and make suggestions for improvement before making it available on the app store.
All our apps go through a continuous round of reviews and updates based on customer feedback to ensure they stay current and offer the best possible user experience.
The future is bright
Health apps are part of a new wave of technologies being embraced by patients, charities and professional health organisations alike, with our own and others being tested and recommended within medical circles.
We're delighted to be able to say that over the last nine years we have established ourselves as the leading voice analysis app in the world and are being used by more and more speech and language therapists, researches, universities, patients, especially in USA.
As newly qualified speech therapists leave university they are conditioned to look for technology and apps to help support their work. They are welcoming these tools and confidently supporting patients to be able to use them at home for practise and even to upload and send recordings to therapists between sessions.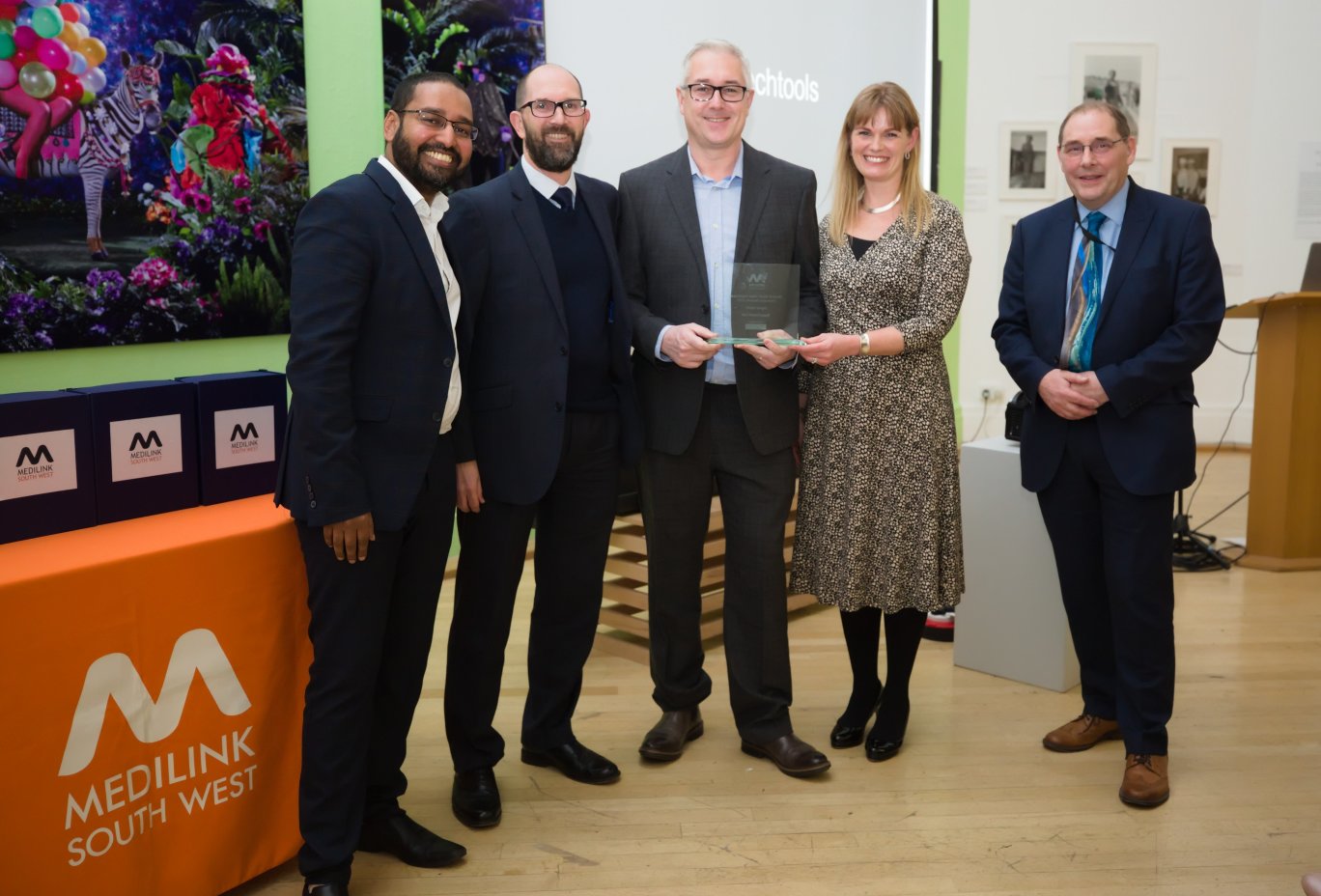 And we even won the Medilink South West Healthcare Innovation Awards for Digital Health earlier this year, against many far larger companies than us. Our Voice Analyst app was recognised as being the only app that accurately detects pitch of the human voice (not instrumental pitch) and volume, gives visual feedback and provides a clear, easy to use interface for both clinicians and patients.
It has been recognised globally as an app that can improve patient outcomes and reduce diagnosis timescales.
Since then, Life Sciences Magazine has written an article about us and the Department of International Trade want to use our story as a case study….
Phew! It's been a busy old year. But we're embracing these new opportunities and can't wait to see where they lead…
Won't you join us for the ride? Follow us on Twitter @speechtoolsapps to stay up to date.